Teaching children and young people to recognise and report abuse, and ways to keep themselves safe.
The Keeping Safe: Child Protection Curriculum (KS:CPC) is a child safety and respectful relationships curriculum providing age and developmentally appropriate activities for children and young people from age 3 to year 12 (age 17+).
The KS:CPC helps children and young people:
recognise abuse and tell a trusted adult
understand what is appropriate and inappropriate touching
understand ways to keep themselves safe.
The KS:CPC has gained a world class reputation due to its depth of content, breadth of learning, contemporary nature, and requirements for explicit training.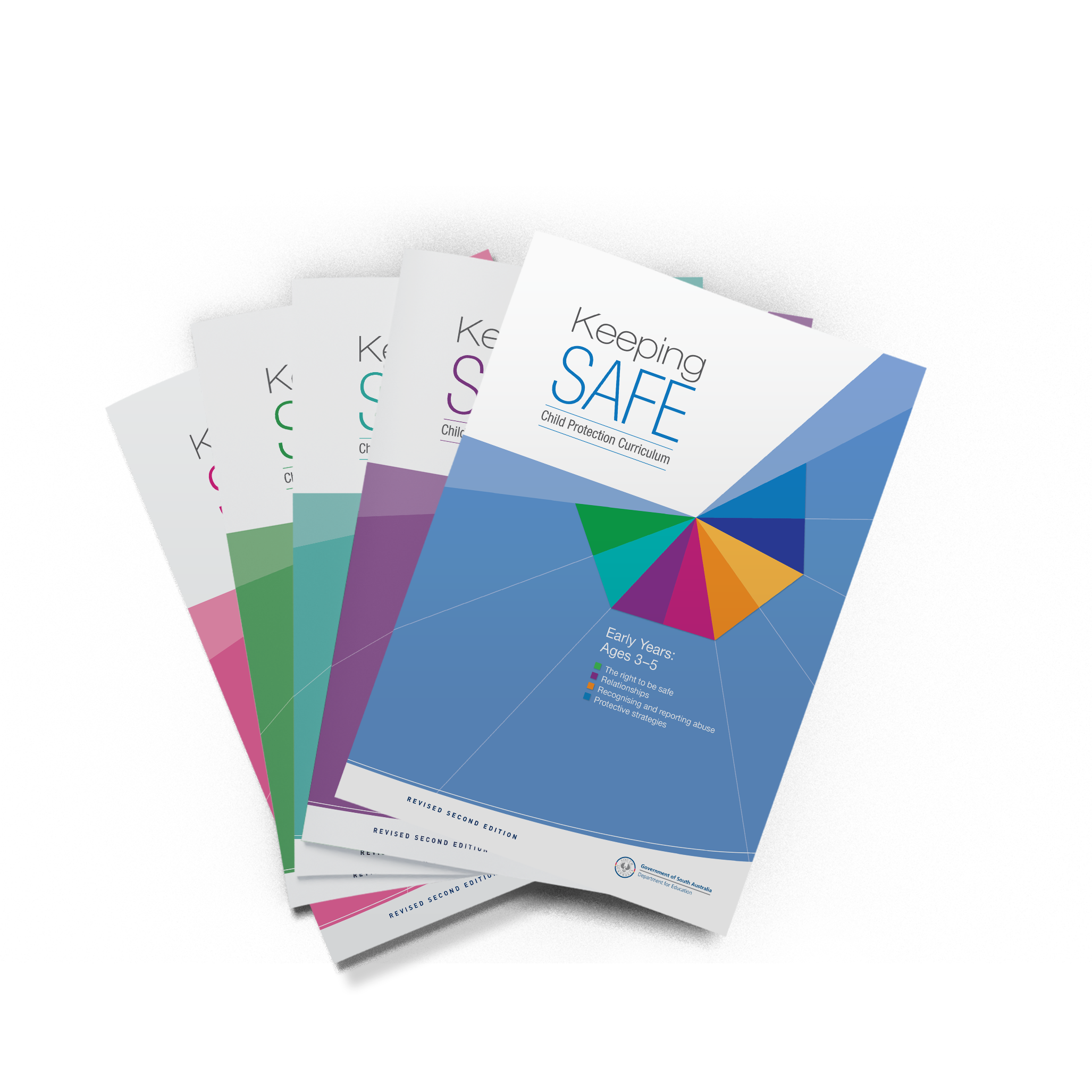 Accessible across the world by:


 1,800+ schools, preschools, and childcare centres





500,000+ children and young people





37,000+ educators

Approved sites and organisations
In South Australia, the KS:CPC is mandated in all Department for Education and Catholic Education sites and is used by schools from the Association of Independent Schools SA. The KS:CPC is also accessed by multiple sites and organisations from across Australia and the world through licence agreement with the South Australian Minister for Education.  See the list below or the Access page for more information.
▼ South Australia
Department for Education
Alive Catholic Early Learning Centres
Association of Independent Schools SA
Catholic Education SA
Community Children's Centres SA
Emali Early Learning Centres
FLO case managers
Gawler Riverside Early Learning Centre
Goodstart Early Learning Centres SA
Green Leaves Early Learning Centres
Littlehampton ELC
Lutheran Education (LESNW) SA
Montessori House
Oscar Romero Flexi Schools Network SA
Ranges Early Learning Centre & Infant Toddler Centre
SA Montessori Preschools
University pre-service teachers
Wendy's Early Learning Centres
▼ Australia
Adventist Schools Victoria
Association of Independent Schools WA
Brisbane Boys' College
Catholic Education WA
Catholic Education NT
Department of Education NT
Oscar Romero Flexi Schools Network NT/WA
Scotch Oakburn College Tasmania
▼ International
ABA Oman International School
American International School Bucharest
American International School of Lusaka
Australian International School Indonesia
Australian International School Singapore
Beijing City International School China
Canadian International School Singapore
Chatsworth International School Singapore
EtonHouse International School Broadrick Singapore
EtonHouse International School Orchard Singapore
German European School Singapore
International Schools of North America Saigon South
International School of Zug and Luzern Switzerland
ISA Science City International School of Guangzhou
I-Shou International School Taiwan
Pechersk School International Ukraine
The International School of Azerbaijan
United World College South East Asia Singapore
Western Academy of Beijing